Wealth Building
Spread the word and build a stream of income.
In keeping with the philosophy that agents are partners and stakeholders in the success of the business, Keller Williams has created a distinct wealth building platform through which our leadership teams and office owners reward those who have contributed to a market center's growth by attracting productive associates to the office. In the United States and Canada, we do this through profit share; across the world, through growth share.
Keep 100% of your commission. That's right, KW Commercial offers an unprecedented industry compensation model. You keep 100% of your commissions after "cap". Want to see how the KW Commercial compensation model can save you money? Click here for an earnings calculator.
Wealth Building Video
Ready to Learn More?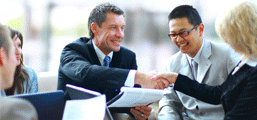 Would you like to schedule a confidential conversation today about how KW Commercial can take your business to new heights?
Contact Us