SOLD: Advance Auto Parts in Richland Hills, Texas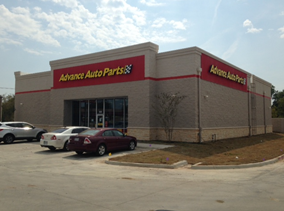 (9/2015) Richland Hills, TX – A new development Advance Auto Parts property, with a new 15 year lease, was sold in an off market transaction. The property was closed at rent commencement date. The Buyer was represented by Brad Motley of KW Commercial.
"This was the final piece of a 1031 Exchange including three closed properties. We were able to move to contract during the construction process and close on the rent commencement date. The Buyer and Seller worked amicably together to get the deal done,? says Motley.