SOLD: Airport Property in Addison, TX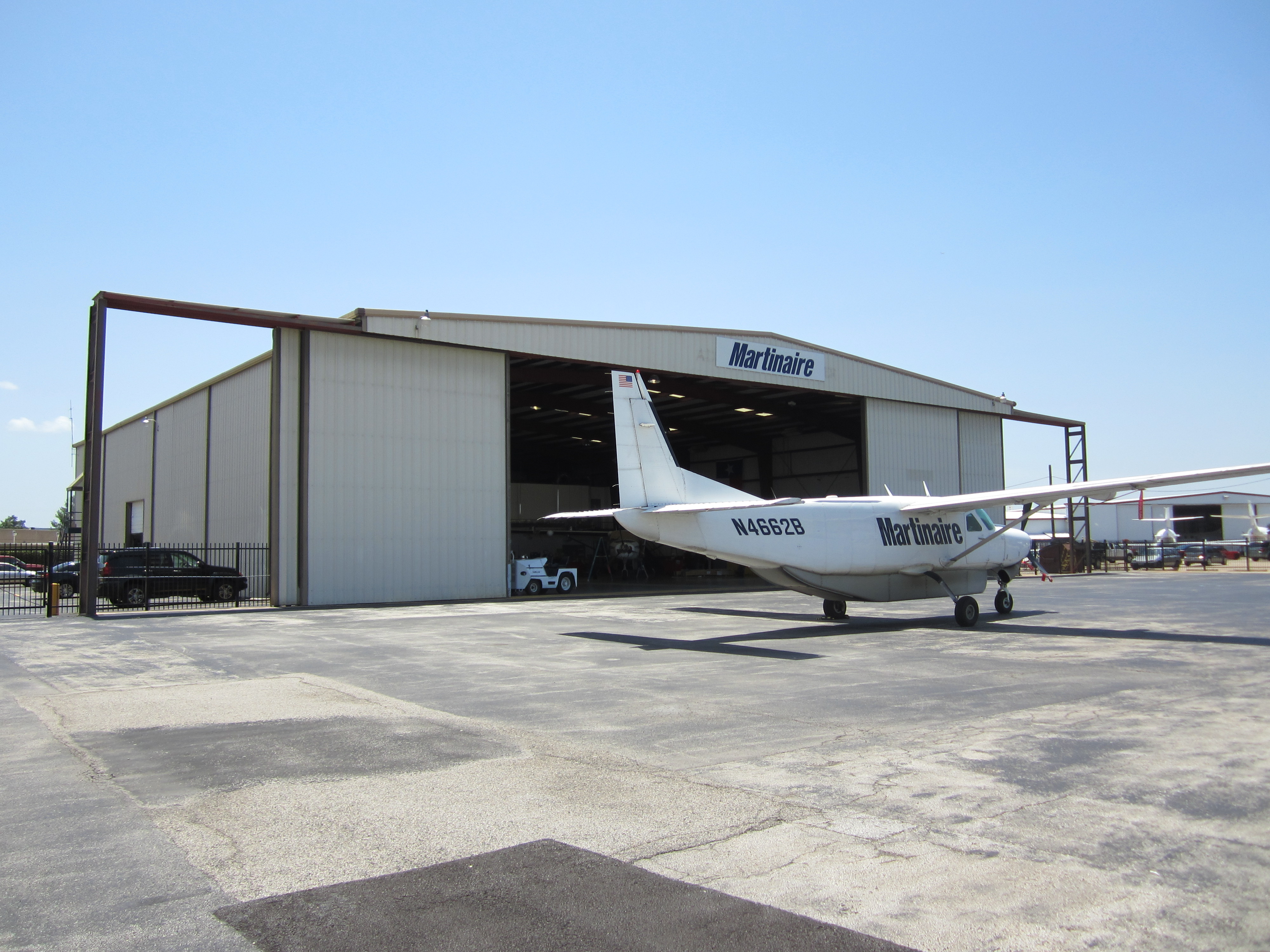 (10/2014) Addison, Texas – David Tuttle, a veteran commercial real estate broker with KW Commercial, has brokered the sale of a property located adjacent to Addison Airport in Addison, Texas. The property has direct runway access.
The three building property included two hangars located at 4553 Glenn Curtiss Drive and 4701 Frank Luke Drive, and a third office/warehouse building at 4551 Glenn Curtiss Drive, totaling 51,352 rentable square feet located on 2.973 acres. They are 100% occupied by two tenants: Starbase Aviation and Martinaire Aviation. Tuttle represented the seller, Hangin Out LLC, while the Town of Addison represented themselves. Terms of the transaction, which closed on May 28th, 2014, were not disclosed.
"The Town of Addison owns the majority of the property with runway access surrounding the Addison Airport, with most of it leased out on long-term 40 year ground leases. There are about a dozen fee-simple owners left who have runway access, and most of them operate businesses from their locations?, says Tuttle. "The seller I represented in this transaction redeveloped and leased the property with the intention of selling it as a cash-flow investment property.?
"We went to market and the Town was immediately interested. They actually passed a bond issue in 2012 specifically aimed at acquiring property adjacent to the airport. The entire process took about nine months from the time they expressed interest through closing. It was a difficult transaction because not only were we dealing with a city municipality, but also TXDOT and the FAA. There were a lot of moving parts.?