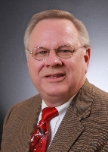 Charles Brown
Asheville, NC
Work: 828-734-5900 Cell: 828-734-5900
Email
Website
Contact
Expertise: Investment Sales/1031 Exchanges, Industrial, Land Development and Brokerage, Multi-Family, Office, Property Management, Retail


Areas: Asheville, Nc, Sylva, Nc, Hickory, Nc, Waynesville, Nc, Canton, Nc, Franklin, Nc, Murphy, Nc, Marion, Nc


Bio:

Charles K. Brown, Jr., GRI, Chuck has over thirty years experience in the real estate profession with several years experience in banking and the banking industry. He specializes in commercial real estate with expertise in commercial consulting, development, leasing, and lender consultation. The company is now branching out to include services in Business Brokerage.




Chuck has been a shopping center developer, with responsibilities in design, managment, leasing, and the sales of centers. His company was also a developer of residential communities with responsibilities in acquisition, design, governmentals, HOA management, sales, and rental programs for finished units.




Chuck has been classified as an expert witness in several court cases involving real estate.




He provides professional thoughtful service to his customers and clients in commercial real estate, utilizing all his experience, successfully translating experience to expertise.