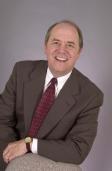 Joe Williams
AUSTIN, TX
Work: 512-901-9800
Email
Website
Contact
Expertise: REO, Construction Management and Development, Land Development and Brokerage


Areas: Austin


Bio:

Joe Williams is probably best known for his role as the Co-Founder with his partner, Gary Keller in 1983 of Keller Williams Realty in Austin, Texas. Between Joe's commercial backgrond and Gary's residential expertise, the two layed a foundation for a revolution in how brokers and agents could work together as financial partners instead of the typical traditional business models so common in the real estate industry. Keller Williams Realty's unprecedented growth which started in 1997 through today was a natural springboard for their entry into commercial real estate in 2009.




Working in Austin, Texas, Joe has worn many hats and worked in several areas from office buidlings, investment sales, multi-family projects and is currently doing residential garden home developments in and around the city. Joe spends a fair amount of energy visiting with commercial agents across the country explaning the Keller Williams business model and how it has adapted so well for commercial agents given today's market conditions.




He is graduate of The University of Texas at Austin with a BBA in real estate (76) and was one of the youngest active agents ever awarded a license in Texas at 19 yrs old. He is a past Director of the Austin Board of Realtors, a MAX award winner, and currently is on the board of Children of Many Nations, the world's largest non-profit adoption agency. He resides in Austin with Janine, his wife of 29 years and enjoys hunting, sailing and playing raquetball!