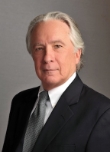 Neill McClung
Austin, TX
Work: 512-637-8120 Cell: 512-785-6810
Email
Website
Contact
Expertise: REO, Investment Sales/1031 Exchanges, Industrial, Land Development and Brokerage, General Brokerage, Office, Property Management, Retail, Tenant Representation


Areas: Austin


Bio:

EDUCATION

MBA in Management, San Angelo State University, San Angelo, Texas

AFFILIATIONS

Texas/National Association of Realtors (TAR/NAR); Central Texas Commercial Association of Realtors (CTCAR)

KEY SKILLS

Work closely with board of directors to build successful organization. Direct decisions for property acquisition and dispositions. Successfully create value for owners through astute purchase, creative leasing and knowledgeable management of office, retail and industrial properties. Specialist in revitalizing and turning around commercial properties.

EXPERIENCE:

2003-Present McClung Properties, Inc., Principal/Broker

Independent investment broker. Buyer representative with Austin, Midland, Dallas/Ft Worth client base. Work with trust individual and institutional buyers, and 1031 Exchanges. Dramatically grow portfolios through acquisitions and property improvements. Effectively drive change and growth through innovation, trust and consensus building. Closed $11 Million in 2005, over $42 Million in 2006, and $27 Million in 2007.

1993-2003 Midland Red Oak Realty, Inc., CEO/Director

Guided the growth and startup of Midland Red Oak Realty, Inc. (a real estate subsidiary of Southwest Royalties, Inc.) into a $200 million company in five years with over 165 employees. As President Neill was responsible for acquisitions, leasing, repositioning, development, disposition and property value enhancement activities. Developed broker relations and agent recruiting. Directed due diligence and acquisitions of over 3,900,000 square feet of office and retail properties throughout the Southwest. Oversaw all brokerage transactions related to dispositions and portfolio leasing activity.

1983-1993 Heitman Properties, Ltd., Senior Vice President

Started with Heitman as Leasing Manager in Midland, Texas and became Senior Vice President overseeing 7,000,000 square foot portfolio of office and turnaround assets located in a seven state region. His responsibilities included formulating and implementing marketing and capital improvement budgets and programs; negotiation of major lease transactions; civic and brokerage public relation programs and investor reporting. Neill was directly responsible for more than 80 employees including asset managers, leasing managers, and property managers.

DEVELOPMENT:

Red Oaks: 380+ acres in Midland platted as residential & commercial. Directed completion of

Entitlements, FEMA, and disposition (sold in late 2002).

Saddle Club East: 32.47 acres, 49 residential lots in Midland. Fully developed.

Lewisville, Texas: 90 acres residential & commercial, fully developed & sold (1998-2001).