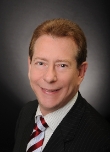 Jeffrey Peldon
Los Angeles, CA
Work: 310-482-2345 Cell: 310-200-1490
Email
Website
Contact
Expertise: Multi-Family, Office, Property Management, Retail


Areas: Los Angeles


Bio:

Jeffrey Peldon is the Operating Partner of Keller Williams Westside located in Westwood, Los Angeles, California and Keller Wiliams Marina Del Rey. Previously he was Managing Director and COO of RE/MAX Commercial Associates in Agoura Hills, California and was a Senior Vice President and Manager of the RE/MAX Commercial Brokerage office in Woodland Hills, California. Jeffrey is a RE/MAX Lifetime Achievement, Hall of Fame and Diamond Club award recipient.




As one of the San Fernando Valley Business Journal's 2008 Outstanding Commercial Real Estate Brokers, he is a property specialist whose focus is the maximization of asset potential and the best allocation of equity. According to Jeffrey, "Real estate should be treated with the same focus, care and diligence that any prudent investor would show to the balance of their investment portfolio. Too often this asset class is relegated to a tertiary position and does not receive the attention and focus to maximize its potential to the investor." As the Number One RE/MAX Commercial Broker Associate in California, and Number Two in the nation of over 7,000 commercial associates in 2007, Jeffrey has helped his client's to reposition individual properties and convert portfolios into diverse real estate holdings representing a significant increase in value. Jeffrey is experienced working with lenders, special servicers and regulatory agencies.




As the COO of the Westside Commercial Offices, Jeffrey mentors both seasoned and new agents in both the intricacies of transactions and the mechanics of deal making. His office consistently produces top performing agents in a variety of property types. Jeffrey has been instrumental in helping develop the best possible analytic tools for all of our associates to utilize in underwriting and marketing investment properties. The Los Angeles basin is a high velocity market and our office is a respected competitor that differentiates itself by the quality of our commercial associates and the client's that we represent.




Jeffrey believes in establishing long term relationships and a commitment to providing the best possible experience in the transaction process. To this end he focuses on personalized service that meets the individual needs of his clients.




Jeffrey Peldon has been involved in commercial real estate for over 30 years as a corporate real estate executive, real estate partner in a New York law firm, developer, technology entrepreneur and broker. He has an MBA in finance and organizational dynamics, a Juris Doctor and a Real Estate Broker license in California.